We've opened up this 30-minute training for all educators!
Life After Teacher Burnout
Watch Anytime, On-Demand!
Description
As an educator, protecting your own mental health and well-being often feels like an obstacle that continues to be overlooked. You work with students, colleagues, and parents around the clock while juggling numerous tasks and making sure everyone is taken care of first before yourself. That is why it is no surprise that at some point in time many teachers will experience burnout due to this complex environment - exhaustion during the day or too much work on top of classroom duties. Join Dr. Courtney Teague as she shares proven steps you can take to effectively cope with the symptoms of teacher burnout and get back on track! With the helpful strategies that you will learn in this session, you will be able to recover from burnout more quickly and efficiently - enabling you to carry on with the noble task of educating our future generations.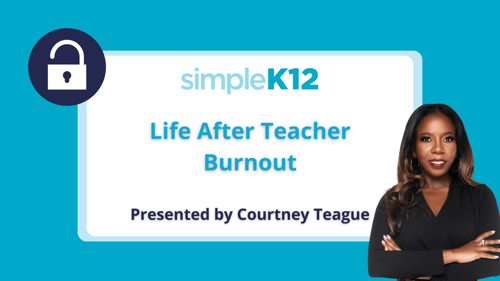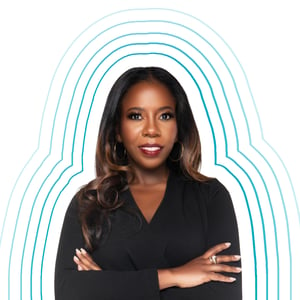 Trainer
Dr. Courtney Teague is a certified executive coach and Prosci change management practitioner who continues to work with the best and brightest powerhouses. She has served as an administrator while on assignment to McKinsey & Company and a Director of Coaching for Verizon Innovative Learning Schools.
With nearly two decades of teaching, executive coaching, speaking, and most essential, real-life hands-on experience, Courtney's view is realistic and different. She is grateful and shares with anyone who listens to the importance of living the life you deserve professionally and/or personally. You can often find her speaking on the following topics: instructional technology, change management, "InDEAS" (Inclusion, neuro-diversity, equity, accessibility, and sustainability).
Courtney is sometimes referred to as the "Coach's Coach" for her ability to bring out the best in people, and is known for her practical and savvy style. Courtney's fusion of conversational techniques, change management strategies, and real-life stories connect with her audience at a personal and intimate level.